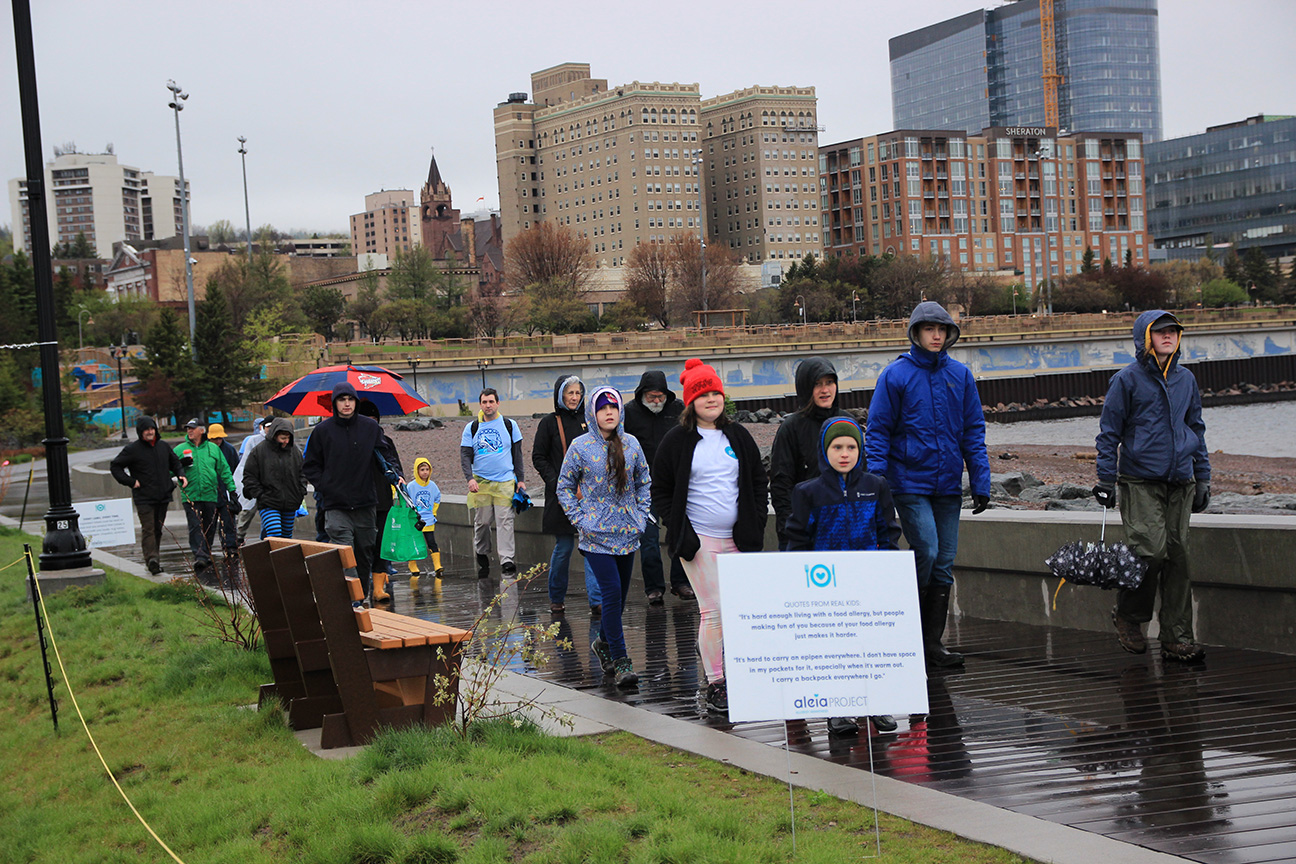 This year, a volunteer based non-profit 501c3 organization located in Duluth, Minnesota called, ALEIA Project, hosted the Northland Walk for Food Allergy. The event is ALEIA Project's primary fundraising event and we are excited to share that the walk event raised $7,100. Despite the cold, rainy weather the event was a success. The food allergy community came together for the 1.3 mile fun walk and a visit from the Duluth FireFighters and EMT staff.
"ALEIA Project's mission is to create awareness and educational resources for the LOCAL Northland food allergy community", states Emily Homan, President and Co-Founder of ALEIA Project. "With the creation of this non-profit, all funds raised locally can stay local. The purpose of this annual walk is to bring people together, create awareness, make connections and gather input for what our community may need to better serve those that manage food allergy."
ALEIA Project was inspired by the experiences of 3 moms, who live in the Duluth and surrounding community, that currently live a food allergy lifestyle. Combined, the founders of ALEIA Project have 30+ years of food allergy navigation experience and collectively avoid 10+ foods between 5 of their 8 kids. In fact, the name ALEIA was inspired by the 5 kids, using the first initial of each child's name. It also refers to the mission of the organization: Allergy, Lifestyle, Educate, Inclusion, Awareness.
The funds raised will remain in and directly impact our local community. The primary focus for ALEIA Project in the coming year is to focus on Student Education of Food Allergy and Parent Advocacy in navigating food allergies in school.
View Sponsors and additional walk info at: www.aleiaproject.org/northlandwalkforfoodallergy