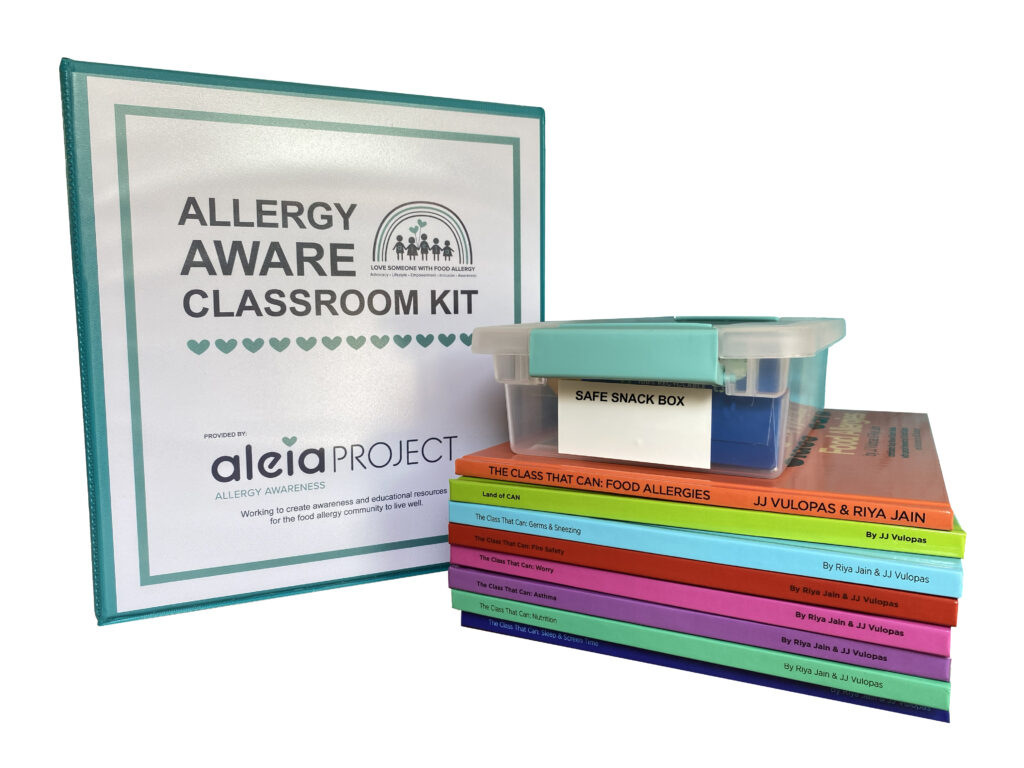 One of ALEIA Project's initiatives is to support teachers and help keep schools safer, one classroom at a time.
The Allergy Aware Classroom Kit will be used in the Hermantown Elementary School. ALEIA Project provided 40 classroom binders, 30 safe snack boxes as well as The Land of Can – Stay Healthy book series that will reside in the school library. The binder includes: information about what a food allergy is, how to respond, example letters to for teachers to edit and promote non-food treats all year long, a list of non-food rewards, special event check lists, a list of activities that could potentially contain allergens, classroom resources such as posters, information on how to prevent cross contact and the impact a food allergy can have on mental health.
We look forward to the feedback from the staff and can't wait to launch this at other local schools!