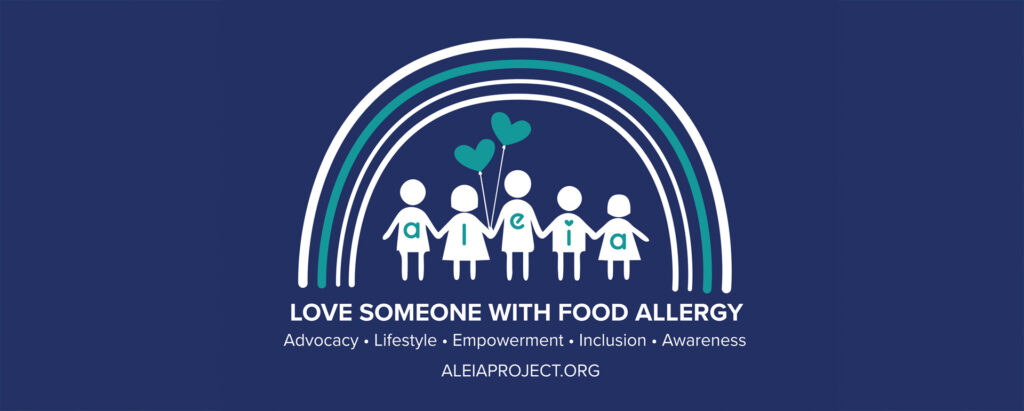 Our Why: ALEIA Project wants children and adults with food allergy to experience life without limits.
To experience birthday parties, social gatherings, and sporting events safely alongside their fellow community members.
To always have a safe seat at the table, and to never have to sit alone again.
To never have to be afraid of food.
In turn, ALEIA Project wants families to feel safe, supported, and empowered.
We want them to have the resources to move forward with a new diagnosis, to be able to view the positive sides of food allergy, and to live well without fear.
The goal is to educate the community to UNDERSTAND and work alongside those with food allergy.
Mission
The mission of ALEIA Project is to create awareness and educational resources for the food allergy community to live well.
Vision
A unified and empowered food allergy community living freely and without fear. A place where safe opportunities abound for all.
Core Values
ADVOCACY. LIFESTYLE. EMPOWERMENT. INCLUSION. AWARENESS.
The work of ALEIA Project is focused specifically in these five areas:
ADVOCACY: to connect with fellow members of the food allergy community & provide support.
LIFESTYLE: create/provide opportunities to participate in activities without being limited by food.
EMPOWERMENT: connection to information for the FA community to navigate daily life with confidence
INCLUSION: giving everyone a seat at the table.
AWARENESS: continually creating opportunities to share and raise awareness about food allergy.